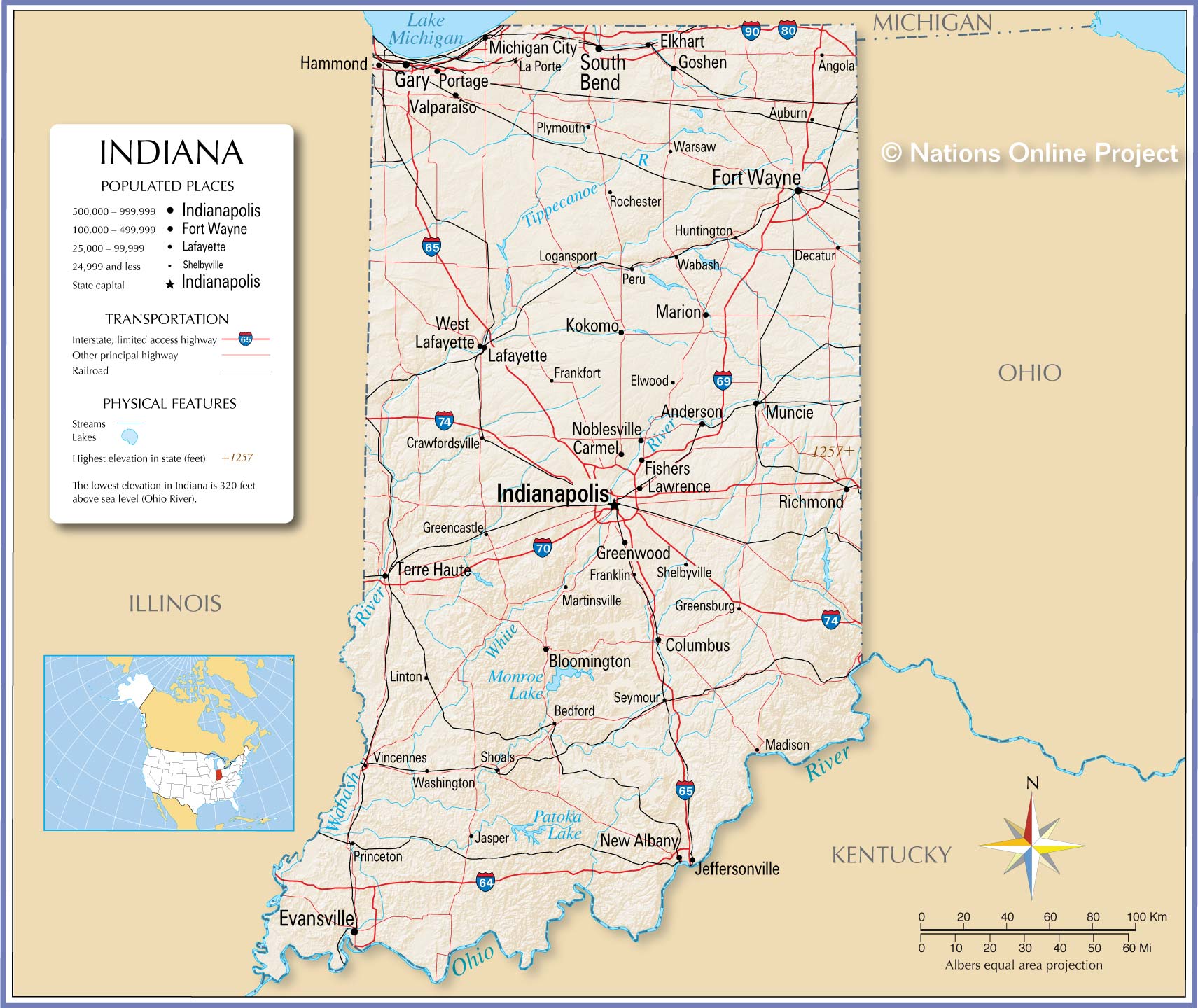 Indiana
STATE, UNITED STATES
Seal of Indiana
The cardinal is the state bird of Indiana.
The peony is the state flower of Indiana.
CAPITAL
POPULATION1

(2010) 6,483,802; (2019 est.) 6,732,219
TOTAL AREA (SQ MI)

36,420
TOTAL AREA (SQ KM)

94,326
GOVERNOR

Eric Holcomb (Republican)
STATE NICKNAME

Hoosier State
DATE OF ADMISSION

December 11, 1816
STATE MOTTO

"Crossroads of America"
STATE BIRD

northern cardinal
STATE FLOWER2
STATE SONG

"On the Banks of the Wabash, Far Away"
U.S. SENATORS

Mike Braun (Republican)
Todd Young (Republican)
SEATS IN U.S. HOUSE OF REPRESENTATIVES

9 (of 435)
TIME ZONE

Central (GMT − 6 hours)
Eastern (GMT − 5 hours)
_______________________________________________
back to top
_______________________________________________
Population: 6.7 million
Nickname: The Hoosier State
Key Cities: Fort Wayne, Evansville, Indianapolis, South Bend, Bloomington
Postal Abbreviation: IN
Major Industries: Auto, life sciences, transportation, information technology, research and design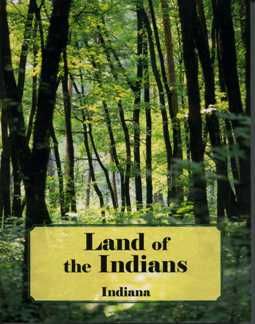 1.How did Indiana get its name: Indiana's name means "Indian Land" or "Land of the Indians."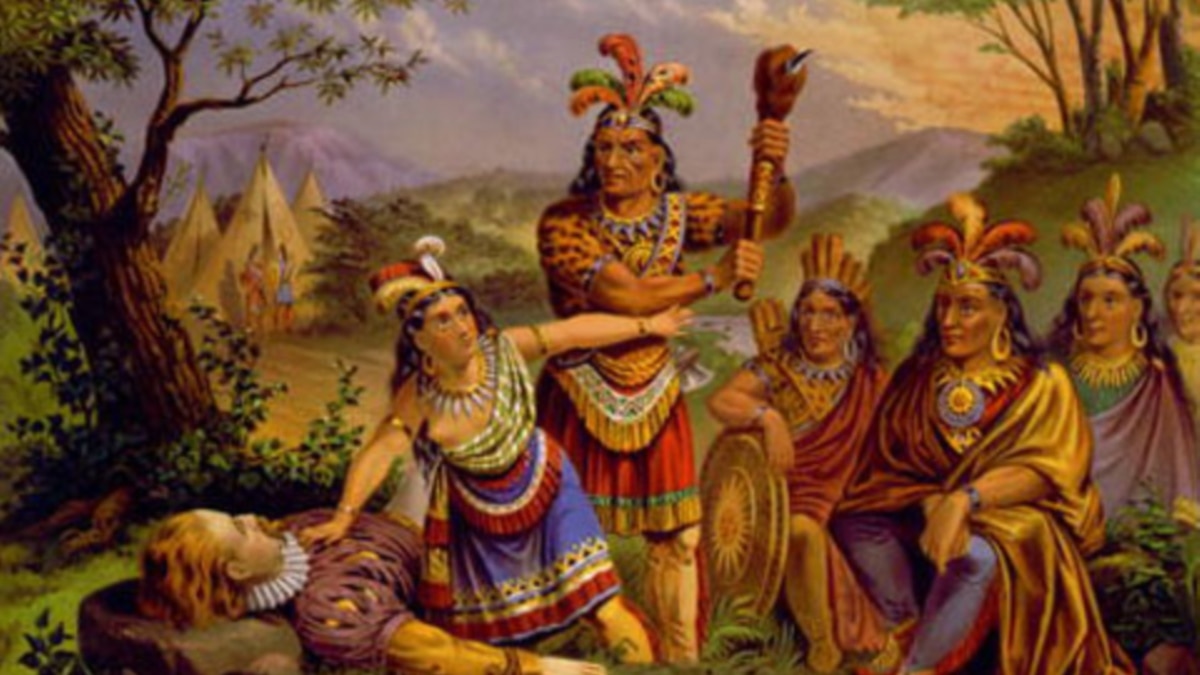 2.It was given this name for the Indian tribes that lived there when the European settlers arrived.
3.Date admitted to the Union: Wednesday, December 11, 1816
4.The first professional baseball game was played in Fort Wayne, Indiana on May 4, 1871. And Indiana hosted the last Elvis Presley concert in Market Square Arena in 1977.
5.Next time you enjoy a movie while snacking on some buttery popcorn, thank Indiana! 25% of the U.S. popcorn supply comes from Indiana.
6.Orville Redenbacher himself was born in Brazil, Indiana, and there's even a town named Popcorn, Indiana!
7.The world's largest Christmas tree can be found in Indianapolis. The enormous tree is called the Circle of Lights and is decorated with 52 strands of garland and 4,784 lights.
8.There's also a town called Santa Claus, Indiana!
9.In the late 1800's and early 1900's, Indiana was nicknamed "Mother of Vice Presidents."
10.Why? In 10 of the 13 elections between 1868 and 1916, there was at least one candidate from Indiana on the ballot.
11.There are almost 100 historic covered bridges in Indiana. Although 10,000 covered bridges were built in the United States in the 1800s, only about 800 still stand.
12.Because Indiana has a total of 31 covered bridges in just 450 square miles, it's also nicknamed the "Covered Bridge Capital of the World."
13.Wabash, Indiana became the first city in the United States to use electric streetlights in 1880.
_______________________________________________
back to top
_______________________________________________
1.Muslim Alliance in Indiana
https://www.indianamuslims.org/
2.Indiana Muslim leaders call gunfire at Indianapolis mosque a possible hate crime
https://www.indystar.com/story/news/crime/2020/05/28/muslim-leaders-say-shots-fired-into-mosque-eid-hate-crime/5272887002/
_______________________________________________
back to top
_______________________________________________